Davison, Michigan is home to over 11,000 acres of wood, water, and trails ready for exploring. Broaden your view of the world by making a stop in the Longway Planetarium or explore our historic town by riding down the tracks. Whether you are new to our town or are just visiting, there is plenty to do in the area to keep everyone in your life busy and having fun. Take a look at our top favorite places to visit in Genesee County to help you plan your next weekend adventure!
FUN ACTIVITIES IN/NEAR DAVISON
Located near Flint, this living history museum is operated by Genesee County Parks and Recreation Commission and provides recreational fun to all. Originally opened in 1976 as a historical village, patrons of this historic site can tour 34 restored 19-century buildings, ride amusement rides, relax in a paddlewheel steamboat, and take a ride on a narrow-gauge railroad. Be sure to check out their website as well because Crossroads Village and Huckleberry Railroad hosts many events. Some of the most popular events you won't want to miss are the Railfans weekend, Halloween Ghosts and Goodies and Christmas Holiday Magic.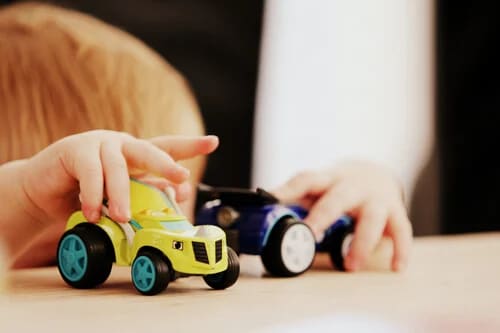 Named in honor of longtime General Motors chief executive Alfred P Sloan, this museum specializes in the local history of Genesee County with a focus on the rise and decline of the auto industry. The museum also offers STEM workshops for ages 4-13, so children can get hands-on experience with science and technology. With circulating exhibits, there is always something new to learn and see at the Sloan Museum.

Be sure to check out their website for any upcoming events like After Hours at the Sloan, Cars and Bars, and so much more!
Looking for a calm, local event where you can also get delicious food? The Davison Farmers market is open on Tuesday, Thursday, and Saturday year-round. Whether you're looking for groceries, inspiration for dinner, or just a fun browse, this market is the perfect place to go. At the Davison Farmer's market, you can buy fresh local products straight from the producers! From baked goods, cheese and fresh produce, to gem stones and essential oils you'll find it all at the farmer's market.

Check out their website to see all of the local vendors that attend and plan your visit today!
Located in the Sloan Museum, The Longway Planetarium provides educational experiences in science and regional history through artifacts, outreach, exhibits, and programs. Take friends and family to the many different light shows available to the general public. With showings almost every night, the planetarium is the perfect place to learn about astronomy and the history of the universe!

Be sure to check out their website today to view showtimes, pricing and to plan your visit!
FUN OUTDOOR ACTIVITIES IN DAVISON
Stepping Stone Falls is the byproduct of Flint River becomes Mott Lake and is arguably one of the most scenic places in Mid-Michigan. Perfect for biking, hiking, fishing, and more, Stepping Stone is a great place to spend a good part of your day at. Scattered around the park are picnic tables and entrances to Bluebell Beach or Bluegill Boat Launch.

Feel free to visit Stepping Stone Falls at night as well to star gaze and see the falls light up with multiple colors!
What's more fun than a day at the beach with friends and family? Not much in our opinion! This is why Bluebell Beach has made our list of fun activities to do on warm, sunny days in Davison! Take a group and relax in the sand.

This is great for people of all ages from building sand castles, playing volleyball, swimming, and even playing on the splash pad, don't forget to pack the sunscreen for a fun-filled day in the sun! Looking for a great place to have an event? Bluebell Beach even offers pavilions for rent so you and your guests can enjoy the beach while being provided some cooling shade.
Looking for a great place to hike, bike, ski or even horse back ride? Ortonville Recreation Area is the perfect place for you! Ortonville Recreation Area is made up of 5,400 acres of high wooded hills and a wide range of recreational activities. Come visit with friends and family to enjoy a beautiful day outside getting fresh air, exercise, and plenty of bonding time. With so much space to explore, your dogs will love it here too! Don't love to hike but want to be outside for the day? That's okay too, there is plenty of open space for any outdoor games you could bring with you, and a playground! Check out Ortonville Recreation Area today for a wonderful day in nature.
Outdoor Adventures is a family-owned business that believes in building strong relationships through camping and other outdoor activities. Outdoor Adventures offers its guests the opportunity to partake in watersports, fishing, biking and hiking, land sports (like volleyball, basketball, go-karting, and more!), festivals, and more frequent entertainment! With year-round camping, clean showers, and friendly staff, this is the perfect place to visit if you are in the Davison area.

If you're looking for great camping spots in Davison, then this makes for the perfect adventure getaway.
BEST RESTAURANTS IN DAVISON
Whether you're looking to celebrate a special day or a delicious place to stop and grab lunch, Davison has the best restaurants in the area! Check out our list of favorite places to eat to expand your palette, support great local businesses and enjoy some great food!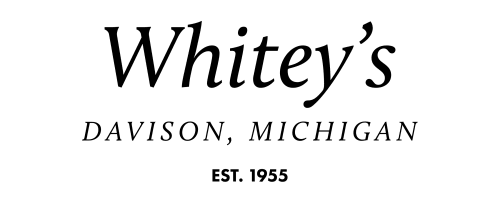 Topping our list is none other than Whitey's Restaurant & Take Out! Serving up some of the best seafood in the area, Whitey's offers their guest the perfect environment sandwiched in between classic favorites like fish & chips. With over 2,000 Google reviews and an average 4.5-star rating, patrons on this establishment always enjoy their visit and are eager to return not soon long after. Check in to see why Whitey's is Davison's most beloved and favorite seafood restaurant!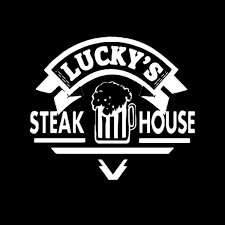 Opened in 1998, Lucky's Steakhouse is known for its award-winning steaks, and a menu boasting a wide variety of seafood, chicken, and pasta. Lucky's offers a casual, welcoming atmosphere for guests to enjoy amazing food and drinks. This restaurant is a hit with Davison residents due to its large portions and affordable prices. Lucky's welcomes both new and returning patrons to their establishment with a warm smile and open arms.
Mexican, Restaurant
For an authentic, delicious, and cozy dining experience, take a trip to El Charriots Restaurante. It has been family-owned and operated for three generations and offers a large menu of finely crafted traditional Mexican dishes sure to please all taste buds and satisfy every appetite. Offering both dine-in and take out options, El Charrito's delivers an appetizing meal every single time.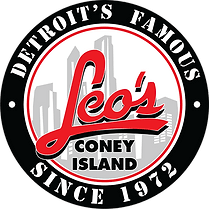 Leo's Coney Island has evolved from a limited menu offering the basics of Coney Islands' fries, burgers, and greek salad to a wide selection sure to please all! Their menu offers a full line of items for every palate, perfect for every meal. Leo's has made it their mission to provide the experience of a Coney Island while also offering delicious homemade soup and family favorites. Stop in for breakfast or after a day running errands around town.
Testimonials
Moving into Rising Estates has been an amazing experience for us. The management has taken great care to make sure it is a quality place to live. The grounds and playground area are beautiful and well kept. My kids love the onsite playground and the ease of picking up packages from the clubhouse when we aren't home for deliveries gives us a great peace of mind. The friendly staff makes sure maintenance tasks are completed quickly and efficiently. we love living here

- Anonymous
I really like this apartment complex; the staff is very attentive and will try to help you out as much as possible. They truly are a gem and have been helping me out since I moved here in July, they even helped me before I moved to see what apartment would be better for me. I feel extremely safe and comfortable here.

- Anonymous
Love living here at Rising Estates. The units and grounds are beautiful. The staff is great, always working hard to take care of any issues. Community is very Quiet. Maintenance team is always on top of thing's to make this place looks beautiful.

- Anonymous
The service here at the Rising Estate Apartments has always been top notch. Have not one complain, just gratitude for all they do for their tenants. Keep up the great work.

- Anonymous
It's all been a great experience here. I would highly recommend this property to anyone looking for a place here in the Davidson MI area. The area is quiet and close to plenty of shopping places. My kids love the playground and the grilling spots are great for when we have people over. I really enjoy it here.

- Anonymous